Ducts and micro-ducts
Ducts and micro-ducts
Hosting operators' network equipment: indoors, on the ground,
on the terrace of buildings, or pillars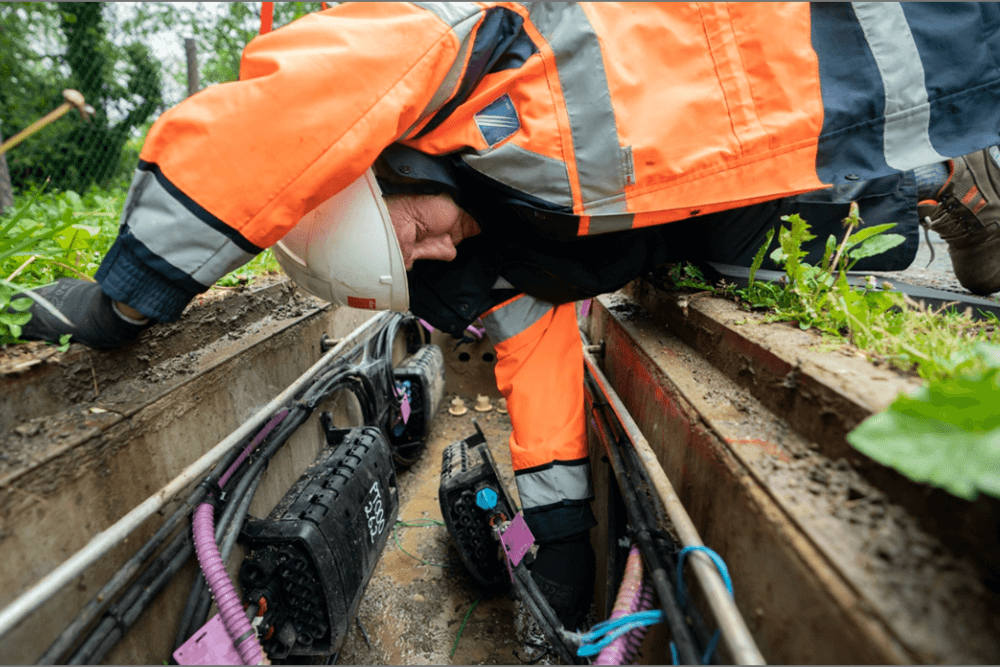 What is the fiber optic sewer rental service?
The sewerage infrastructure rental service consists of pipes or micro-pipes that connect at least two Orange firing chambers.
What does the pipeline and micro-pipeline rental service include?
The sewerage infrastructure rental service consists exclusively in granting the right to use pipes or micro-pipes, in order to install fiber optic cable, without including any other active or passive equipment. The route to be rented will be defined by the terminal and intermediate firing chambers, and the total length of the route will be given by the sum of the lengths of the sewer sections between the firing chambers.
What are fiber optic pipes and microconducts?

Pipes are any sewerage through which one or more microconducts or telecommunication cables can be drawn

Micro-conducts are tubes with an outer / inner diameter of 12/10 or 10/8 mm, made of HDPE (high density polyethylene) material, part of a set of tubes, also known as the Micro-conducting beam (eg 3, 4, 7, 8, 9) installed in a Pipeline

Through the underground sewerage infrastructure operators are provided with a superior alternative to the above-ground, unsightly and much overloaded networks

Infrastructure in the underground environment ensures superior levels of safety in weather, vandalism or other accidents
Get in touch with a sales
representative
Our team is always ready to offer you information about the connectivity solutions and services offered.
To request an offer, please contact us at the email address colocari@orange.com specifying the addresses of points A and B of the route intended to be rented and a file with the extension .kmz, in which the requested route should be marked.
Do you want to learn more about the Wholesale solutions or are you interested in a personalised offer?
Fill in the form below and we will contact you as soon as possible. Our business hours are Monday to Friday, between 9:00 and 18:00.
The first step to become an Orange Wholesale partner is to contact us. You can either use the contact form or send us an email on colocari@orange.com. Make sure you specify the exact route point addresses you want to rent and send us a .kmz file.
This will be determined by the lengths of sections gathered between two or more firing chambers, depending on the route chosen.